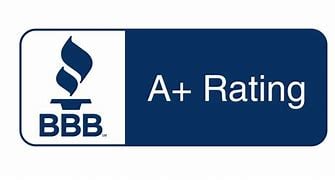 ILLUMINATING HOME INSPECTIONS
Obtaining a professional home inspection for your potential home is one of the most important steps of the home buying process. We help you make an informed purchase decision. Almost all homes are purchased in a pre-owned condition. It is absolutely essential to know the condition of your home before you close.
YOUR HOME INSPECTION
We provide a thorough visual 400 plus point inspection taking numerous photographs illuminating the areas you need identified for peace of mind, prior to closing. We primarily focus on identifying fire, health, safety, deferred cost and maintenance items. Having a home inspected is like a physical check-up. If serious problems or symptoms are found, we may recommend further evaluation. We dedicate several hours of time to complete your illuminating home inspection, the inspection report and to answer any of your questions.
YOUR INSPECTION REPORT
Your home inspection report will describe the condition of the visually examined structure and systems of a home, from the roof to the foundation together with a large number of photographs for your review. All inspections are typically delivered to you in a PDF electronic format within 24 hours of the inspection date, so you can quickly move forward with your next step.
Your 400 Plus Point Inspection Report Can Include:
Structure: Foundation, Basement, Crawl Space, Attics
Exterior: Grounds, Siding, Trim, Soffits, Fascia, Flashings, Windows, Screens, Storm Windows, Doors
Grading, Fences, Retaining Walls (when related to the condition of the home)
Roofing: Coverings, Flashings, Ventilation, Chimneys, Skylights
Heating and Cooling Systems: Condenser, Furnace, Air Handler, Fans Furnace, Air Handler, Fans
Plumbing: Main Water Disconnect, Visible Pipes, Faucets, Water Heaters, Sinks, Tubs, Toilets, Showers
Electrical: Service Entry, Electrical Panels, Receptacles, Switches, Wiring
Interior: Walls, Ceilings, Floors, Windows, Doors, Stairs, Steps
Garage: Openers, Safety Reverse, Overhead Doors
And More...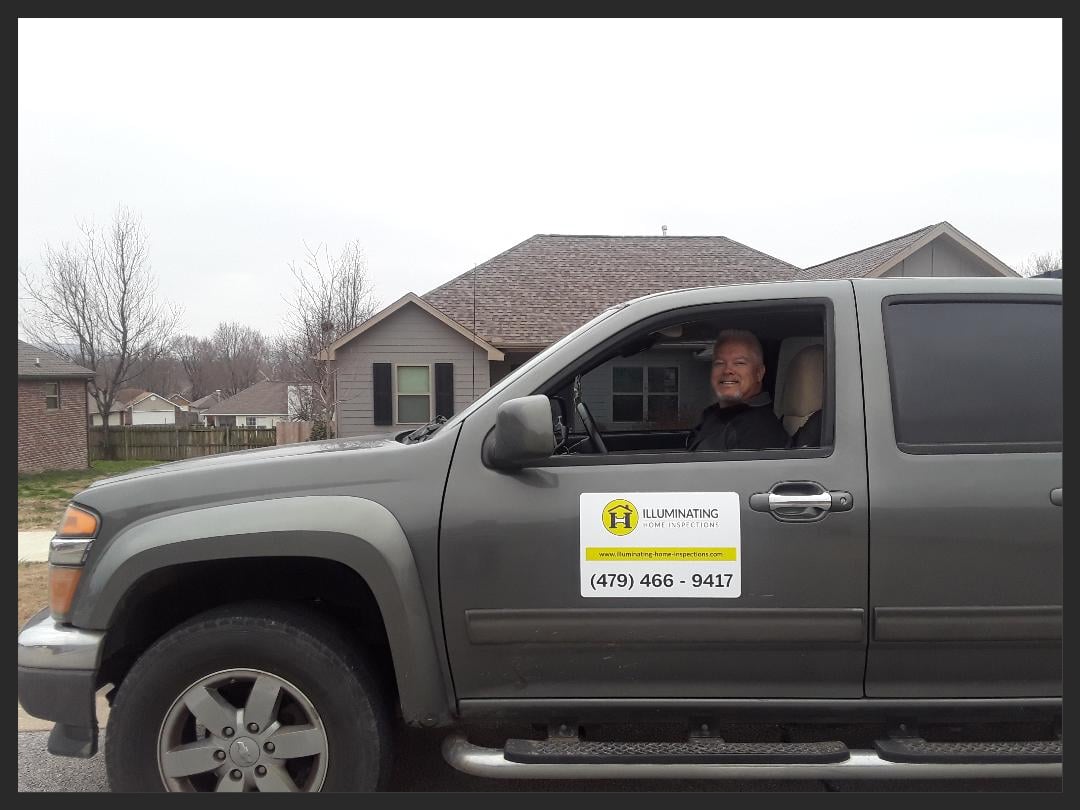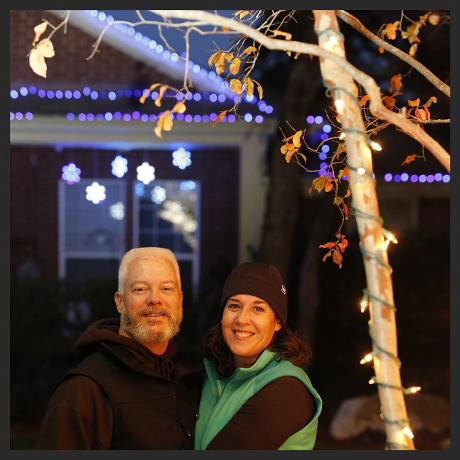 Y
our Professional Inspector
Your professional home inspector is Eric Robb. He graduated from the American Home Inspectors Training Institute (AHIT) and is a member of the American Society of Home Inspectors. He has a Bachelor of Science degree in Business Administration and has worked in the home and commercial industries since 2006. As a licensed home inspector (License Number HI-1931) in the state of Arkansas, he takes on going classes each year to stay current in the home inspection industry.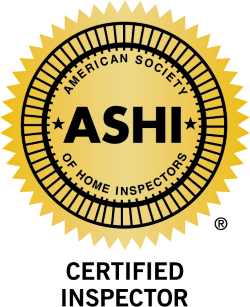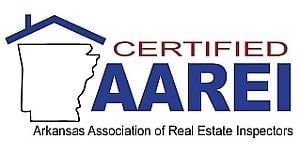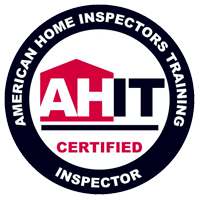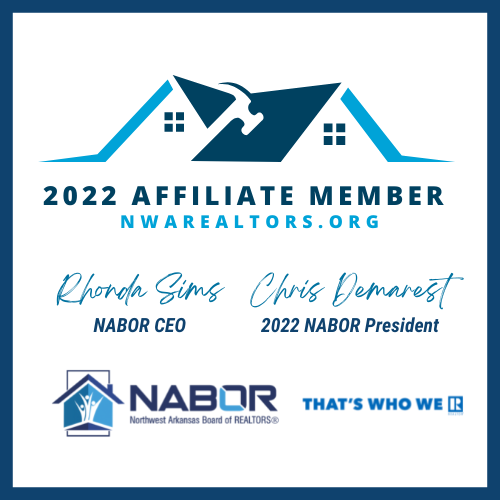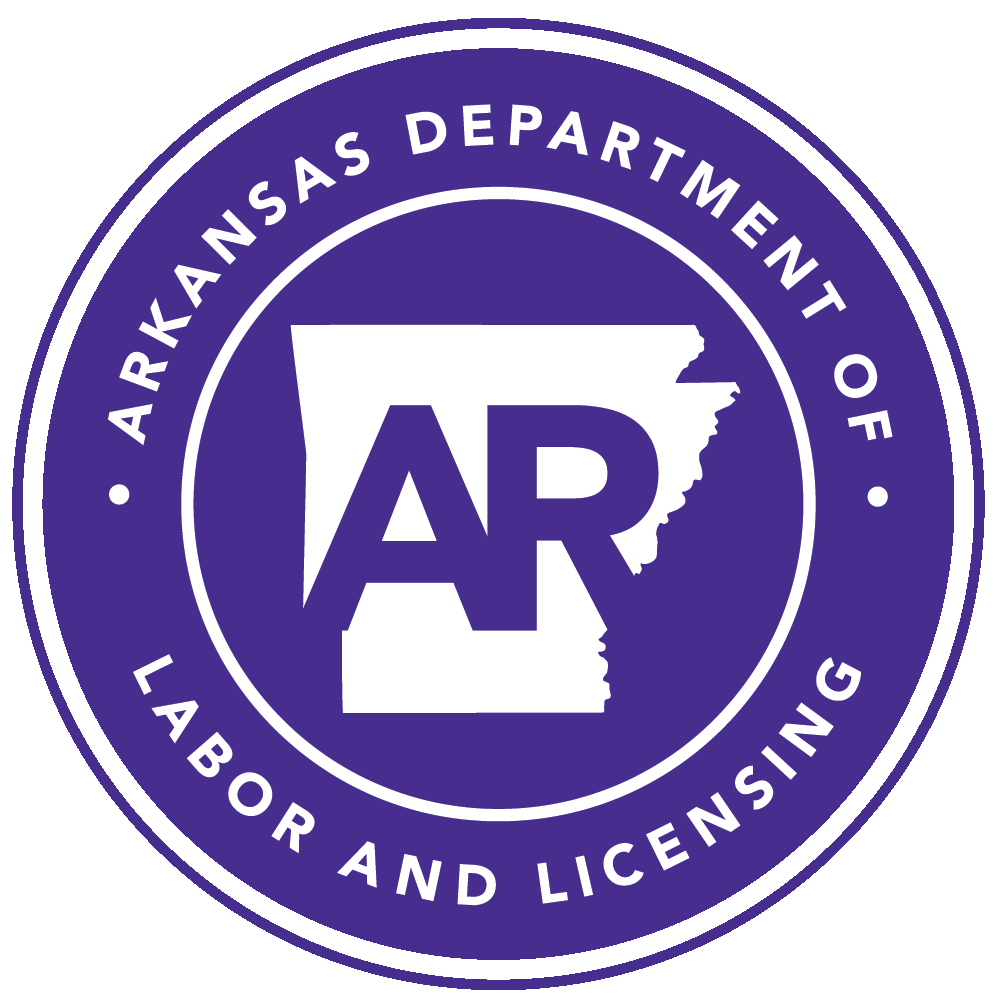 Our Goal and Standards of Practice
Our primary goal is to provide a professional, objective, visual examination of the physical structure and systems of a home, from the roof to the foundation in an easy to read, visually supported inspection report to help you make an informed purchase decision. We follow the Standard of Practice and Code of Ethics for The American Society of Home Inspectors and the Arkansas Home Inspectors Registration Board.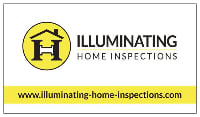 Insured
Bonded
Back Ground Checked
Licensed in Arkansas (HI-1931)
Professional
Locally Owned and Operated
Member, Real Estate Investors NWA
Affiliate Member of NWA Board of Realtors
Accredited with the Better Business Bureau

Reviews
"I was fortunate enough to meet Eric on one of my first real estate transactions this past year. His report was extremely thorough, and it caught many things my client and I had not seen. Considering the fact that he was friends with both the seller's and the seller's agent, and still disclosed every possible problem with the home, showed me immediately that Eric was an honest inspector with a tremendous amount of INTEGRITY. Protecting my clients is my utmost priority, and Eric shares that mindset through and through. Since our first encounter back in December of last year, I have entrusted Eric with all of my clients since. We have successfully navigated 30 transactions thus far this year, and he has saved my clients from purchasing roughly 10 other homes that just weren't in the condition they were comfortable with. I have also told my friend that he is no longer allowed to take vacations, because the few times that he has had to take time for himself, I have been thoroughly disappointed in the level of service provided by other inspectors. Happy to have such a great partner that I trust completely." Matthew Bastian - Realtor with Better Homes & Gardens Real Estate Journey
By FAR, the best home inspection I have had in the last 40 years! Professional, timely, easy to work with and reliable - you cannot miss. William S - Client / BBB Review
"I was so happy I got to use this service. I actually meet my inspector Eric while he was doing the inspection of the house I was selling. His attitude and attention to detail was amazing. I contracted him to conduct the inspection on my new home and was completely impressed with everything from how he handles the client to attention to deal of potential safety and hazards of the home to the most important part the report of the inspection. The report is what I enjoyed the most, it was the first report I was ever able to under without talking to the inspector due to the way it was written and the amount of pictures with notes. Honestly, a great experience and great price for all the valuable information that was provided in an easy to understand format. I would highly recommend these services to anyone. I have to thank Eric for making this process easy me. Cores S Home Buyer and Home Seller / BBB Review
"Eric is very detailed and very patient with our clients. Definitely recommend Eric for any inspection needs - quick, reliable and thorough. He went above and beyond for my client and those are priceless relationships. Thank you." Alex Cordova Realtor at eXp
"Eric was a pleasure to work with - highly professional and immediate to respond. He made me look good in front of my clients as they were extremely impressed with his communication, efficiency and report. His report was very detailed with pictures and easy to read. The turn around time was prompt. We received updates and constant communication throughout the entire process and always felt we were in the good hands of a trusted inspector who had our best interest in mind. Thank you Eric for a great experience and I look forward to working with you again soon." Nicole Brekelbaum Executive Broker at Collier & Associates.
"Eric was so great to work with during the inspection of our home. He was very courteous, knowledgeable, and professional. He took the time to point out various issues and explain the causes and corrections. He addressed our questions and went above and beyond to make sure we fully understood and to put our mind at ease with any doubts we may have had. He made us feel as if he cared that our house, decision, and move in was a positive experience. Excellent customer experience with Eric." Addy Chipouras Client / University of Arkansas / Home Buyer - Client
"Eric is the best! He is always available and so easy to work with. Not to mention, extremely professional and well organized. I recommend him to all of my buyers and sellers who are in need of a great home inspector. Katie Dabbs Eagle Rock Realty
"Eric has been the home inspector for several of my buyers and has done a fantastic job. Eric is very thorough and his reports are so easy to maneuver. Eric always has a "can-do" attitude, professional reporting, and EXTREMELY timely in making sure he gets his information back as quickly as possible." Kris Davis VP / Holiday Island Realty
"Eric was extremely professional and very detailed with his report. His report was also one of the easiest for me, as a Realtor, and my clients to read and understand. There were a lot of pictures and his reports are not written to scare buyers like other inspectors. He explains everything to the buyers face to face and makes himself available for additional meetings and phone consultations. I highly recommend Eric as a home inspector and will continue to use and recommend his services to all my clients and fellow Realtors. I am glad we met as this is a relationship I look forward to building. Also his pricing is on par with others, so you get more for your money in my opinion. You will not be disappointed if you hire Eric to do an inspection for you as a Realtor or buyer." Ryan Hill Principal Broker / Owner at The Virtual Realty Group.
"Eric is first off an outstanding person. Very easy to work with and personable. He walked me through my whole inspection when I met him at the property. From walking through everything in the house, to even getting up in the attic. His report with many pictures identifying everything he looked at with simple arrows provided an at ease feeling for me as a home buyer. I recommend him to anyone needing an inspection at their property!" Aaron Palmer / Pilot, Tyson Foods / Home Buyer - Client
"I own a small real estate company in Fayetteville and recently had the pleasure of working with Eric for the first time when my buyer clients hired him to inspect the home they were purchasing. That turned out to be a smart decision. Eric brings to the table a broad base of knowledge and tons of experience in the field. His inspections seem as thorough as can be and his reports are easy for buyers to understand and for agents to reference during the course of the transaction. I will be referring Eric and Illuminating Home Inspections to my future clients." Jay Downing Principal Broker at Flyer Homes Real Estate.
"There is nothing scarier to a home buyer than learning the house they picked out may have a problem. A home inspection can break a deal. The way Eric approaches a home buyer after the inspection is fantastic. His delivery of "problems" with a home is professional and not scary to anyone. His smile is reassuring to buyers and his knowledge is proficient." Cecilia Foy Real Estate Agent at Century 21 Lyons.

"Eric and I have worked together on quite a few real estate transactions. Eric is thorough, honest and very helpful when explaining his findings with my clients. I would highly recommend Eric and Illuminating Home Inspections to real estate buyers and investors as well as real estate agents and brokers!" Matt Dickhut Realtor at Collier & Associates
"I have been a real estate Broker for 42 years in Oklahoma. Recently purchased a home in northwest Arkansas. I was provided contacts for many inspectors and chose Eric Robb to perform the inspections for me. Having attended my share of inspections in my career I have to say this was one of the best inspections I've ever experienced . Eric was extremely thorough, detailed, explained things to me as he went along, and educated me on the property. If your looking for a top notch inspector Eric is your guy!" Richard Pierce Home Buyer Client / Google Review
"Eric recently inspected the home of one of my clients. They were unable to be at the inspection so I was there to represent them. Eric was great to work with. He was on time, had his "extra" pair of shoes to wear in the house after inspecting the exterior of the home, and was very thorough with his inspection. My clients were very pleased with the report he provided them. I will certainly recommend Eric again to my buyers and anyone who would like a home inspection for their own peace of mind." Wendi Jones Realtor at Prime Real Estate and Development.
"Eric provided the upmost professional services during the inspection for one of my buyers! He's extremely thorough and explains anything and everything. We even received the report back within 24 hours!! I will be using him in the future!" Danielle Dengler Realtor MATHIAS Real Estate
"Great inspector and great person! Great with his clients and very detailed inspection reports. He'll tell you how it is with houses. Very knowledgeable. Highly recommend!" Carly Garland Realtor at Keller Williams - Trina Hammond Team
"Eric is a great professional who does extraordinary work. His rates are fair, he is extremely thorough, and provides detailed reports. If you need a home inspected, Eric and Illuminating Home Inspections is for you." Steve Cox, Sr. VP of Economic and Development Rogers-Lowell Chamber of Commerce / Home Buyer -Client
Click for more reviews and imag

es
Servicing:
Northwest Arkansas
Phone / Text:
(four-seven-nine) four-six-six
nine-four-one-seven
For the fastest service, Text us!
Office Hours

Monday - Friday Always Open
Saturday - Sunday Always Open
© Copyright Illuminating-Home-Inspections